Disturbing letter sent to parents from UK schools
Posted on
A very disturbing letter has been sent out to parents from UK schools encouraging children to get vaccinated and to repeatedly test themselves for covid-19.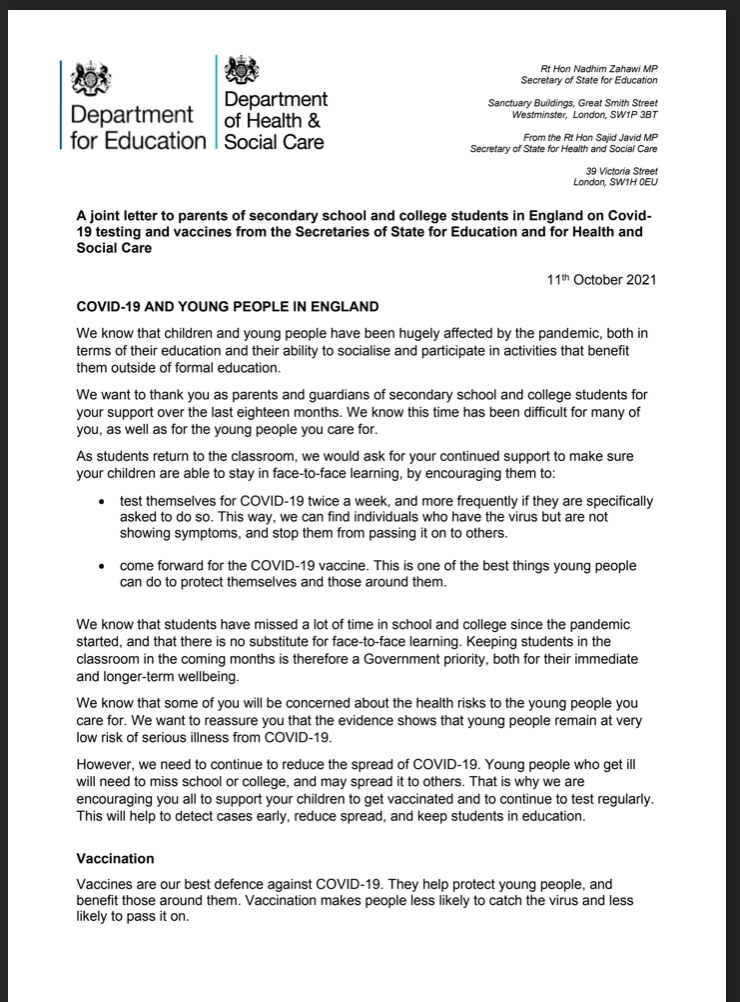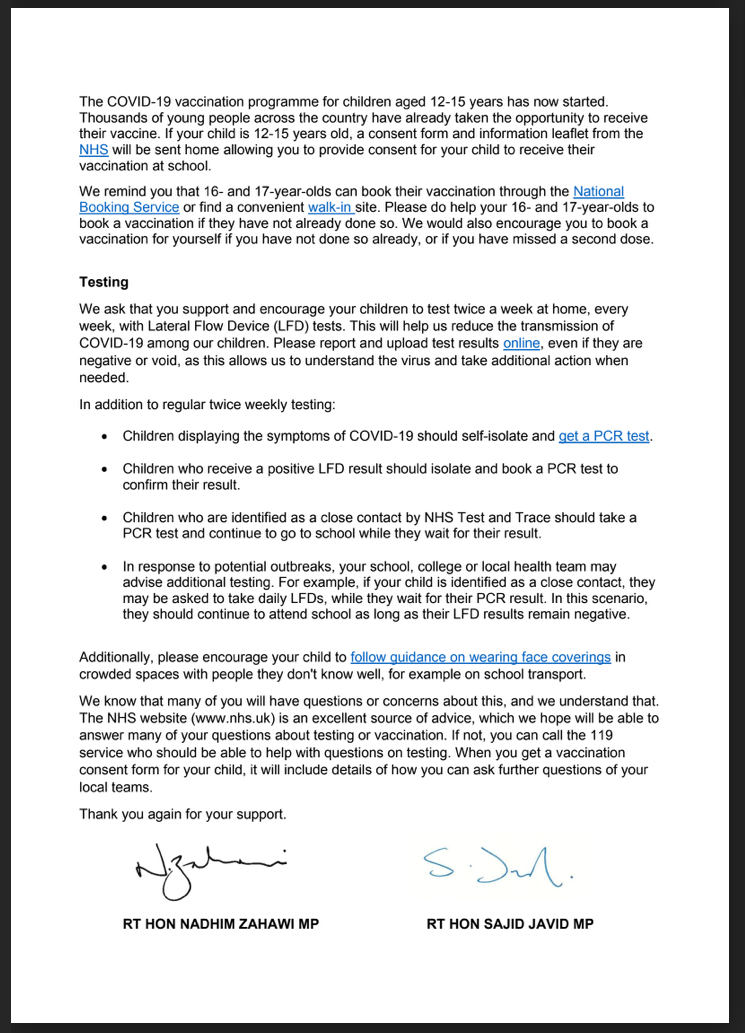 While some people may believe this is a good idea there are two very important and easily verifiable facts to consider;

Children have a 99.98% rate of survival from so-called covid-19

Lateral flow test swabs are coated in Ethylene Oxide. This is clearly labelled on the packaging as 'Sterile EO'. Although used in the steralisation of some other medical products, regular exposure, such as covid testing, has the ability to damage DNA, according to cancer.gov this accounts for its cancer-causing activity.


The tests are making people ill.
As for the vaccine, I highly recommend that you read one of my latest updates, an article by Dr Vernon Coleman, this contains numerous links to a variety of sources explaining exactly why NO ONE, least of all developing young children, should be accepting this 'vaccine'.
Please share this information with everyone you know.
Covid-19 - The Biggest Fraud of Our Time by ConspiracyTruths
Latest News