ITV 'This Morning' presenter mocks viewers with lectures on 'saving the planet' through reusing plastic pots while letting a fire burn for no reason
Posted on
I am not proud to admit that I caught a few minutes of ITV's 'This Morning' TV show today. I thought I would share the complaint that followed my 5 minutes of viewing: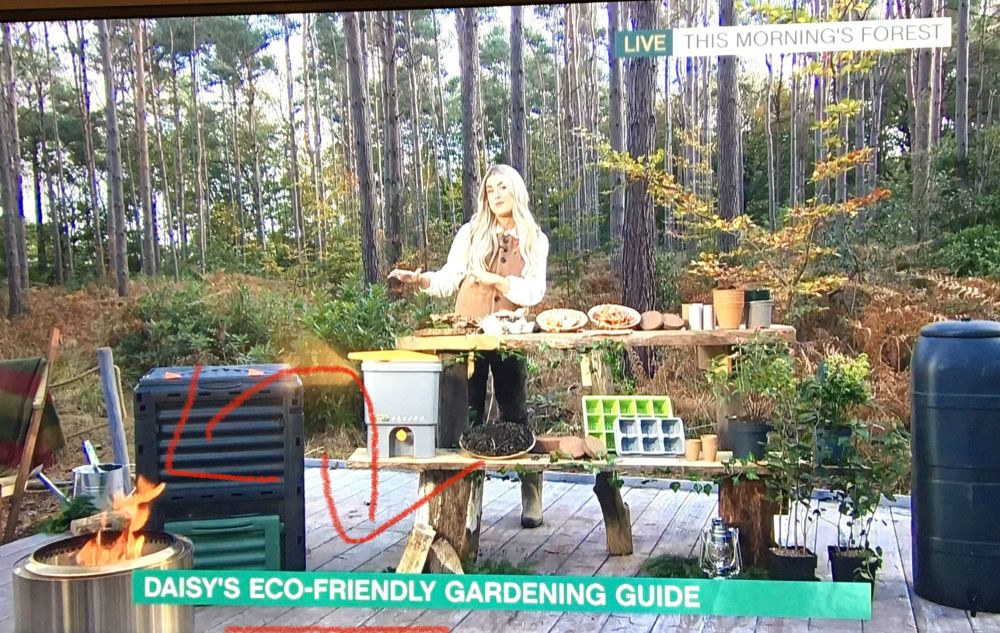 Hello,
I'd like to complain about a segment on your this morning show broadcast today 1/11/2021. You have just shown a segment with a blond female presenter attempting to advise people on how to 'save the planet' by methods such as reusing plastic plant pots or buying peat free compost. While this attempt to save humanity through reusing plastic pots and such is no doubt essential to the future of mankind, I would like to point out that there was what appeared to be a burning gas powered fire burning away for apparently no reason whatsoever. Gas or not, isn't this a complete contradiction to the idea of saving the planet by not producing unnecessary carbon emissions? This is so hypocritical that it is insulting to your audience. Still have time to explain yourselves on the show and apologise for such a conflicting message. Anyone would think that itv doesn't take climate change seriously and thinks it's just another conspiracy made up to impose taxes and remove freedoms from people. Also, adult breast feeding? What sexual perversions are you covering next week? Your program is quite disturbing.

Kind regards,

Liam
I will update this when I receive a response...