Vaccinations Part 4 - Cashing in
BY LMR
Part 1 - History
Part 2 - Small pox and Spanish flu
Part 3 - Swine Flu of 1976 and 2009
Part 4 - Cashing in on Vaccinations
Part 5 - Scientific Evidence
Part 6 - Responsibility
Part 7 - Production
New for 2021: Covid-19 - The Biggest Fraud of Our Time
Also see the News Page for more Covid-19 links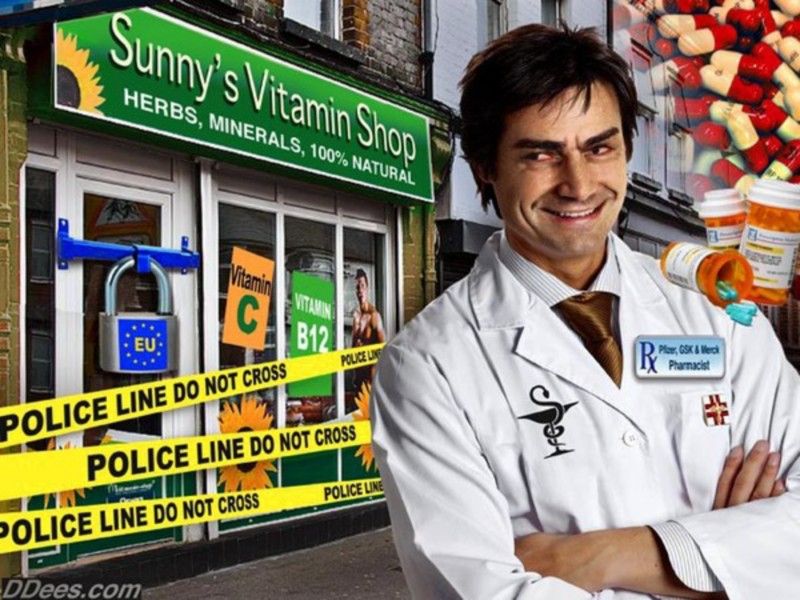 The government have been spending billions to protect us from swine flu. But where is all that money going?
Drugs giant GlaxoSmithKline could be accused of cashing in on swine flu after it revealed its profits have risen 10% since the virus was identified.
In July 2009 it announced profits of £2.1billion in the past three months. GSK chief executive Andrew Witty* even admitted to the Daily Mail newspaper that the swine flu crisis would be a 'significant financial event for the company'.
*Andrew Witty, no relation to Chris Whitty, is now co-leader for the WHO Covid-19 vaccine programme – But I'm sure he's very independent and would never push a vaccine that we didn't need for massive personal profits.
In the Daily Mail article July 2009 Witty said GSK had invested more than £1 billion in research and equipment to produce the jab. Sales of the Relenza inhaler is expected to top £600million. He admitted GSK was planning to charge the UK £6 a jab and denied reports it cost £1 to manufacture.

He said;
"We've been preparing and investing in something like this pandemic situation for a very long time. We've spent £1.2billion on vaccine technology in the last four years...
...we have been very proactive about making sure there is enough capacity to produce the huge number of vaccines required."

Basically GlaxoSmithKline has spent a fortune in research and equipment, and in turn is recording massive profits from the administration of the vaccine and other drugs which generates their sales. In January 2010, while still writing this, the newspapers continue to report the massive profits drug companies are making;
"Cash tills are ringing at GlaxoSmithKline thanks to soaring demand for its swine flu vaccine Pandemrix, and Relenza, which treats the symptoms of the illness that has led to hundreds of deaths around the world.
Analysts predict a £1bn revenue windfall in 2010 as governments stockpile medicines designed to combat a possible pandemic."
(Richard Wachman in the Observer newspaper 10/01/10)

Ministers signed deals worth an estimated £155 million with GlaxoSmithKline (GSK) and Baxter for enough vaccine to protect the entire population during a pandemic. The Guardian newspaper reports that Baxter, the US pharmaceutical giant has also recently been accused of fraud amid allegations that it had overpriced medicines by as much as 1,300%.
As quoted in the Swine flu article;
"GSK has landed 22 government contracts since last summer, with 440m doses ordered…"
(Richard Wachman in the Observer newspaper 10/01/10)
440 million doses times £6 a dose is £2,640,000,000 and add to that sales of the Relenza inhaler and that's topping £3 billion so there's a tidy profit of around £2 billion in there. And thats just GSK. To think ministers and politicians worldwide aren't profiting from this is ridiculous. The pharmaceutical companies have their hands in governments as much as governments have their hands in pharmaceutical companies, as can be evidence by the revolving door analogy used perfectly to describe the announcements of important pharmaceutical industry figures taking over parts of UK operations in key aspects of healthcare planning and delivery. (Read article 'The UK turns to Witty, Vallance, and Van Tam for leadership: revolving doors?' from the british medical journal blog)
From a vaccine manufacturers point of view, preparing for something like this pandemic for "a very long time" and being proactive about making sure there is enough for the "huge number of vaccines required" is highly impressive… unless you knew what was coming.

Sounds like they were suspiciously well prepared to me, although maybe not as well prepared as Baxter International and Novartis. Novartis had applied for the patent to the swine flu vaccine as long ago as 2005. Novartis had their patent approved in February 2009, 2 months before the first reported case. Baxter applied in August 2008, and it came through in March 2009, still a month before we even knew anything about Swine flu. What luck, such luck, such incredible, and very profitable luck.


Part 1 - History
Part 2 - Small pox and Spanish flu
Part 3 - Swine Flu of 1976 and 2009
Part 4 - Cashing in on Vaccinations
Part 5 - Scientific Evidence
Part 6 - Responsibility
Part 7 - Production
New for 2021: Covid-19 - The Biggest Fraud of Our Time
Also see the News Page for more Covid-19 links