Here you will find the latest news and links to external sources.
For conspiracytruths articles please check the Recent Updates page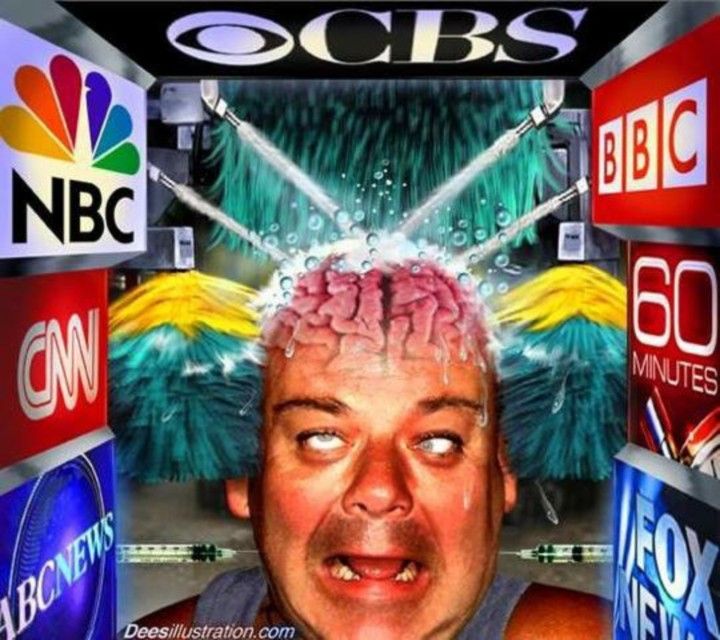 The views and opinions expressed by articles shared here do not necessarily reflect the views and opinions of ConspiracyTruths. Articles are shared as a matter of interest in relation to other information that is discussed elsewhere on the website.
ConspiracyTruths does not support the false narrative that Covid-19 exists.
Some of the following articles are written by those who believe that Covid-19 exists, however, these contributions on the subject are still valuable and raise many points worth addressing.
By: Gary D. Barnett
"The Ministry of Peace concerns itself with war, the Ministry of Truth with lies, the Ministry of Love with torture and the Ministry of Plenty with starvation. These contradictions are not accidental, nor do they result from ordinary hypocrisy: they are deliberate exercises in doublethink"
Yes, the spectre of hypocrisy rears its head often, while all along many of the perpetrators of such contradiction claim a superior, or more accurately, a 'moral' high ground in order to gain acceptance from all sides. This is the essence of attempted scrutiny at the expense of the truth, and is prevalent throughout the realm of not only much of the alternative media, but also many of those claiming the 'libertarian' position. This attitude does little more than convolute any real facts of the argument, and leads to confusion about, or even acceptance of, false narratives. Whether intentional or not, it is a very deceptive and dangerous practice.
A case in point would be the very many out there who criticize this 'pandemic' fraud while at the same time accepting the fake virus narrative of something called 'Covid' as a genuine natural disease. This is done so often as to be normal, and therefore, the confusion about the total illegitimacy of this fake 'virus' is evident; completely misunderstood by the bulk of what can easily be considered an ignorant mass collective called the public. So instead of large numbers of people being properly convinced that there is no such thing as SARS-CoV-2 or Covid-19, and tearing down the mainstream narrative so as to eliminate the tyrannical response and threat, the so-called righteous dual journalistic class continues to support both sides simultaneously.
This deception takes on many forms, from how to treat and cure 'Covid,' to what medications should be used to stop and eliminate 'Covid,' to the number of deaths due to 'Covid,' to discussions about the many types and variants of fake 'Covid,' to the number of 'Covid' patients overrunning hospitals, and now the so-called revelation that the newest 'Covid' variants are only "attacking" the vaccinated.
There is no such thing as 'Covid-19.' There is no pandemic other than the pandemic of mass ignorance, indifference, and gullibility. No such thing as 'Covid' has ever been isolated or identified by any person, scientist, 'health' organization, or any evil government. This fact alone exposes that no such thing as any 'Covid' variant exists or is even possible. Since the fraud called 'Covid' has never once been proven to exist, and the PCR testing has been proven to be a scam and completely useless in identifying anything called a 'virus,' how can so many continue to be fooled into believing in this delusional idiocy called the pandemic of Covid? Is it because of the ruling class, the government, and the mainstream media whores that are shills for the powerful? Or is it due to the claimed 'truth-tellers' that have taken up residence on both sides of this issue? All of these culprits are at fault of course, but the major problem is that the average human animal has not the inclination or ability to distrust the system, and question everything. When those pretending to be journalistic saviors are propagating on both sides of this supposed controversy, all that do not have the ability to think critically will remain confused, obedient, and in the dark.
Visit Garydbarnett.com
Mandatory vaccines for NHS staff could be pushed back by half a year, it was revealed last night, following nationwide protests over the requirement and amid demands by Tory backbenchers to drop the rule entirely.
Boris Johnson is said to be considering 'kicking it down the road' to avoid another potentially humiliating Tory revolt, reported the Telegraph.
It comes just two weeks before medical workers will be required to prove their vaccination status – with February 3 marking the last day they can book in for a jab. On February 4, those without jabs will face dismissal warnings. They will then be asked to work out their notice periods until March 31.
Despite the threats to their career and several booster campaigns, more than 80,000 NHS staff – six per cent of the workforce – remain unvaccinated.
Many of them joined anti-vaxxers across the country on Saturday as they protested against the mandatory vaccine rules. In London, dozens of health workers were seen throwing their scrubs at police officers outside Downing Street, while others laid down their uniforms in Trafalgar Square.
The French Government is introducing a tougher vaccine passport regime today. Now, only vaccination (and not natural immunity or covid tests) will count to allow access to cafes, libraries, sports facilities, and long-distance trains.
The near-hysterical arguments made by the French political class justifying this new pass are strikingly unguarded and reveal the inner dynamics behind the vaccine passport drive. These debates show that vaccines are no longer a simple medical product. Instead, the vaccine has become a way in which states are establishing their authority, and creating a new QR-code citizenship based on regular compliance with medical procedures.
Vaccination has become a test for entry into the civic body. The 'test' of the vaccine is not your degree of medical immunity, or the degree to which you stand to suffer personally from COVID-19 infection. (The vaccine pass goes down to the age of 12 in France, while in New York it applies to those aged five and above).
Instead, the new meaning of vaccination is an act of compliance; it is a matter of doing what is asked and expected of you. The French Prime Minister Jean Castex said that the vaccinated have "played the game", they have done what is asked of them. President Emmanuel Macron said that the vaccinated, "near-totality of people", have "adhered" or "subscribed" to what they were asked to do. These people are "responsible". By contrast, it is a "very small" that is "refractory" or "resistant". They are "irresponsible", says Macron, and "a irresponsible person is longer a citizen".
Chaotic scenes unfolded on the streets of the Belgian capital, Brussels, on Sunday, as thousands of protesters joined a mass march against Covid-19 health passes and other restrictions introduced by European governments in the name of combating the pandemic.
Videos captured by RT France journalist Charles Baudry showed white-helmeted police officers in riot gear blocking streets with barricades and deploying water cannons to disperse the crowds. All the while, black-clad masked protesters were pelting the police with various projectiles, including planks they had apparently acquired from demolishing a café's terrace.